What is Mercedes-Benz PRESAFE®?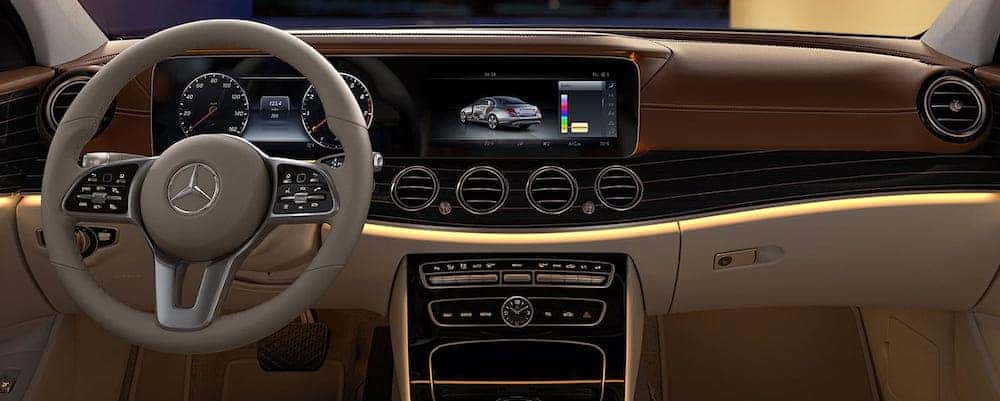 In select new Mercedes-Benz models, the Mercedes PRESAFE® system activates if the possibility of a collision is detected. The system then performs proactive steps to prevent or reduce the severity of bodily harm during the collision. Find out more about this advanced safety feature at Mercedes-Benz of Warwick near Providence.
---
Have Questions on Mercedes PRESAFE®? Contact Us!
---
What Does the PRESAFE® Mercedes-Benz System Do?
The PRESAFE® collision preparedness system uses a variety of sensors to detect impending collisions, and will automatically and immediately activate its features to reduce the effects of the impact. There are several Mercedes-Benz PRESAFE® sensor locations. If you want to check on your sensors, you should look under the front bumper and near your three-pointed star logo.
Here is what Mercedes-Benz PRESAFE® does:
Front head restraints adjust for maximum crash protection to reduce and prevent passenger injuries.
The windows and sunroof close if a rollover is possible. This prevents debris like broken glass and vehicle parts from entering the cabin.
Tension in the front safety belts is increased to protect occupants from injury or reduce the severity of injuries.
In select models, PRESAFE® Sound emits a tone that causes a reaction in the inner ear to protect the eardrum from damage.
The PRESAFE® and PRESAFE® Sound safety systems work in tandem with other Mercedes-Benz features to give you more peace of mind while exploring East Greenwich and beyond.
Are you considering a vehicle with PRESAFE® PLUS? This technology builds upon the capabilities of PRESAFE® in order to offer additional protection in rear-end collisions.
Which Mercedes-Benz Vehicles Offer PRESAFE®?
The Mercedes-Benz PRESAFE® collision preparedness system comes as a standard or available safety feature on many new Mercedes-Benz models, including:
Mercedes-Benz A-Class
Mercedes-Benz C-Class
Mercedes-Benz E-Class
Mercedes-Benz S-Class
Mercedes-Benz GLA
Mercedes-Benz GLC
Mercedes-Benz GLE
Mercedes-Benz GLS
Mercedes-Benz G-Class
Mercedes-Benz CLA
Mercedes-Benz CLS
Mercedes-Benz SLC
Mercedes-Benz SL
Mercedes-Benz GT
You can also contact us at Call sales Phone Number(877) 622-9486 to find out if a specific vehicle you wish to purchase is equipped with PRESAFE®. You can learn even more about Mercedes safety functions with this informational video on the Mercedes C-Class safety features:
What Does "PRESAFE® Functions Limited" Mean?
If your vehicle displays the dashboard warning "PRESAFE® Functions Limited," Mercedes-Benz service may be needed. This usually appears if a sensor needs adjustment or cleaning, and it might pop up if and when your sensors become blocked by snow, ice, or mud. Although you can identify the Mercedes-Benz PRESAFE® sensor locations with your owner's manual and take a look at home, you can also schedule service and let one of our experienced certified technicians take a look.
If you've cleaned your sensors and the message has not disappeared, it's time to make an appointment. It's likely that one or more of the radar sensors has been damaged and/or needs to be replaced. If you notice any signs of water damage inside the sensor casing, you'll definitely need to replace the feature.
"PRESAFE® Inoperative" in Your Mercedes-Benz: Meaning & Next Steps
If you see the alert "PRESAFE® Inoperative" in your Mercedes-Benz, the meaning of the message may not immediately be clear! Indeed, the only way to determine the cause of this issue is to run a diagnostics test. As specified on page 382 of this recent Mercedes-Benz C-Class owner's manual, "PRESAFE® Inoperative" means that your systems are malfunctioning; visit a qualified Mercedes-Benz service center at the earliest opportunity. If you ever see "PRESAFE® Inoperative" in your Mercedes-Benz C 250 or your GLE, you should schedule service with our dealership.
Turn to Mercedes-Benz of Warwick for Safety Information
We're happy to help you learn about other Mercedes-Benz safety systems, from mbrace® Secure to ATTENTION ASSIST® to DISTRONIC PLUS®. Contact Mercedes-Benz of Warwick with any questions, or plan a trip to our showroom near Cranston to explore features and price points.
---
Have Questions on Mercedes PRESAFE®? Contact Us!
---
More from Mercedes-Benz of Warwick
After you've prepared your home for an electric vehicle, you're ready to begin your search for an EV that'll help you upgrade your Providence travels. With that being said, you can't go wrong with a Mercedes-EQ model. The Mercedes-EQ lineup features a selection of models that deliver unbeatable luxury and performance for your East Greenwich drives….

The new Mercedes-Benz GLA features a compact and maneuverable exterior so that you can take on the Providence roads with ease. It's nimble and exciting so that you're ready for tight city streets. The exterior of the 2022 Mercedes-Benz GLA is nicely consolidated but does that mean that the interior Mercedes-Benz GLA dimensions are tight…

There's already a lot of buzz around Warwick about the 2023EQS SUV. This incredible fully-electric SUV from Mercedes-Benz combines amazing efficiency with impressive luxury. What kind of features will it have? What will be the EQS SUV price? Let's take a look at what we can expect. Electric Car Charging TimesOur Hybrid & EV…