What is Mercedes-Benz PRESAFE®?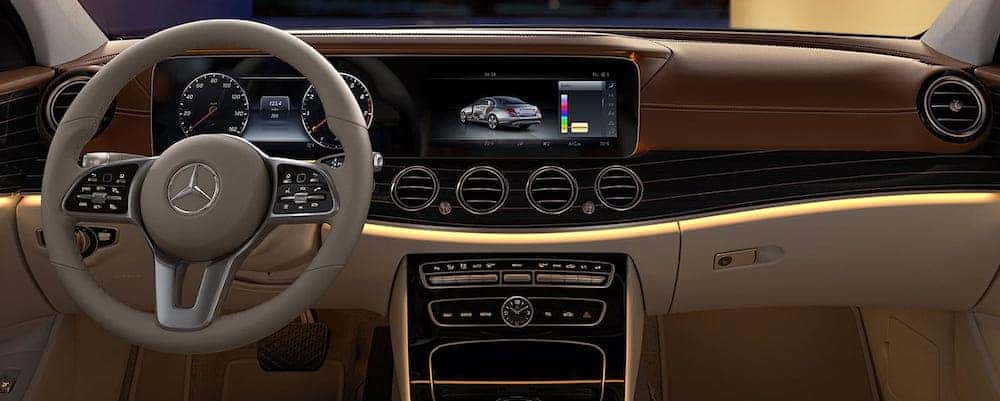 In select new Mercedes-Benz models, the Mercedes PRESAFE® system activates if the possibility of a collision is detected. The system then performs proactive steps to prevent or reduce the severity of bodily harm during the collision. Find out more about this advanced safety feature at Mercedes-Benz of Warwick near Providence.

---
Have Questions on Mercedes PRESAFE®? Contact Us!
---
What Does the PRESAFE® Mercedes-Benz System Do?
The PRESAFE® collision preparedness system uses a variety of sensors to detect impending collisions, and will automatically and immediately activate its features to reduce the effects of the impact. Here is what this advanced system does:
Front head restraints adjust for maximum crash protection to reduce and prevent passenger injuries.
The windows and sunroof close if a rollover is possible to prevent debris like broken glass and vehicle parts from entering the cabin.
Tension in the front safety belts is increased to protect occupants from injury or reduce the severity of the injuries.
In select models, PRESAFE® Sound emits a tone that causes a reaction in the inner ear to protect the eardrum from damage.
The PRESAFE® and PRESAFE® Sound safety systems work in tandem with other Mercedes-Benz features to give you more peace of mind while exploring East Greenwich and beyond.
Are you considering a vehicle with PRESAFE® PLUS? This technology builds upon the capabilities of PRESAFE® in order to offer additional protection in rear-end collisions.

Which Mercedes-Benz Vehicles Offer PRESAFE®?
The Mercedes-Benz PRESAFE® collision preparedness system comes as a standard or available safety feature on many new Mercedes-Benz models, including:
Mercedes-Benz A-Class
Mercedes-Benz C-Class
Mercedes-Benz E-Class
Mercedes-Benz S-Class
Mercedes-Benz GLA
Mercedes-Benz GLC
Mercedes-Benz GLE
Mercedes-Benz GLS
Mercedes-Benz G-Class
Mercedes-Benz CLA
Mercedes-Benz CLS
Mercedes-Benz SLC
Mercedes-Benz SL
Mercedes-Benz GT
You can also contact us at Call sales Phone Number(877) 622-9486 to find out if a specific vehicle you wish to purchase is equipped with PRESAFE®.And learn even more about Mercedes safety functions with this informational video on the Mercedes C-Class safety features.
What Does "PRESAFE® Functions Limited" Mean?
If your vehicle displays the dashboard warning "PRESAFE® Functions Limited," Mercedes-Benz service may be needed. This usually appears if a sensor needs adjustment or cleaning. When this happens, you can schedule service with Mercedes-Benz of Warwick and one of our experienced certified technicians will take a look.
Turn to Mercedes-Benz of Warwick for Safety Information
We're happy to help you learn about other Mercedes-Benz safety systems, from mbrace® Secure to ATTENTION ASSIST® to DISTRONIC PLUS®. Contact Mercedes-Benz of Warwick with any questions, or plan a trip to our showroom near Cranston to explore features and price points.
---
Have Questions on Mercedes PRESAFE®? Contact Us!
---
More from Mercedes-Benz of Warwick
The Mercedes-Benz EQS Electric Sedan Is Almost Here Are you interested in the all-new, all-electric Mercedes-Benz EQS? This new eco-friendly Mercedes-Benz is almost here, and it's not too late to reserve your turn behind the wheel. This vehicle represents the next generation of the Mercedes-Benz lineup, as the brand turns toward its plans for an…

Warwick drivers are excited about the new Mercedes-Benz EQS interior for many different reasons! There's a lot to love about the 2022 Mercedes-Benz EQS interior, from its elegant comfort features to its state-of-the-art technology. Learn more about it here, and then contact us to find out how to pre-order the Mercedes-Benz EQS through our…

Drivers love the unique balance of capability and agility offered by the new Mercedes-Benz GLB, but how much does this compact SUV cost? The 2021 Mercedes-Benz GLB price list starts at $38,050 MSRP*, and that means it's one of the most accessible options in our current lineup of luxury SUVs. Find out what it…