Best Bed and Breakfasts in Providence, RI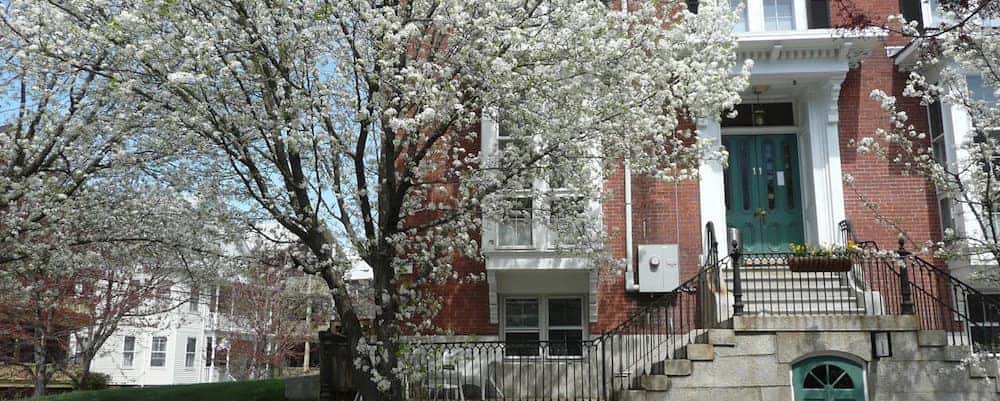 If you're looking for a fun way to experience Providence, RI, staying in a bed and breakfast is a great option. This Northeastern town is home to many historic places, museums, parks, and other exciting locations, and a bed and breakfast is a quaint way to enjoy your trip. Whether you live in nearby East Greenwich or are headed in from out of state, here are some of the best bed and breakfasts in Providence, RI to explore.
Christopher Dodge House
A quick drive from Cranston, the Christopher Dodge House is located right in the heart of downtown Providence, making it easy for you to explore the area. Founded in 1858, this place has been providing impressive hospitality for a long time. Close to the RI Convention Center, AMTRAK Train Station, and Brown University, the inn is close to plenty of places to visit. You can also take advantage of the inn's history and spend a day walking around the property taking it all in.
Old Court Bed and Breakfast
When you visit Old Court Bed and Breakfast, you'll be surrounded by antique furniture and other memorabilia from the nineteenth century. A close walk to downtown Providence, you'll have easy access to the education community. Plus, guests who stay here will enjoy free in-room Wi-Fi, free on-site parking, and a full breakfast every morning. If you stay, just be sure to find out all you can about the location's history.
Edgewood Manor Hotel Bed and Breakfast
Edgewood Manor Hotel Bed and Breakfast looks like a beautifully aged mansion from the outside and an elegant interior when you step inside. This 18-room mansion was restored in 1994 and guests have been enjoying the five fireplaces, stained glass windows, and private baths. You'll have as much fun exploring the property as you will taking in all the other sights and experiences throughout Providence.
Learn More at Mercedes-Benz of Warwick
Whether you want to find out more about bed and breakfasts or find out what Warwick restaurants or East Greenwich restaurants you need to visit, learn more at Mercedes-Benz of Warwick. We will not only help you navigate your way around town, but we can put you in the right vehicle to help you explore. We hope to help you get more familiar with our community!